НОВИНКА!
- Оптовая продажа отрезных и зачистных кругов
Подробнее>>
---
Проволока с ПВХ покрытием
Подробнее>>
---
В продаже появились:
- Технологические газы компании "Линде Газ"
Подробнее>>
---
- Комплектующие и расходники для сварки и металлообработки
Подробнее>>
---
- Оцинкованая проволка
Подробнее>>
Wire mesh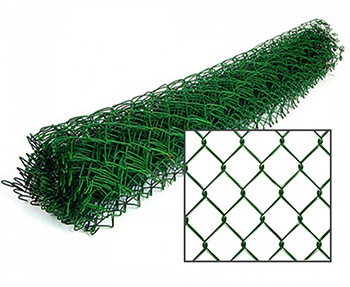 We offer a huge selection of metal grids of our own production at really competitive prices. You can buy galvanized and coated PVC netting wholesale and retail. Regular customers and wholesale customers will be given special discounts.
We are manufacturers, which means that we control the entire process, from the drawing of low-carbon wire, high-quality PVC coating to the weaving of the mesh and packaging. We can produce goods with the desired cell parameters, roll height, anti-corrosion coating and the desired wire thickness. Also you can choose any color of PVC. We take into account all individual wishes and requirements.
The wire mesh with PVC is intended to use in the following spheres:
Fencing of buildings under construction

Fencing of houses and cottages, personal and garden plots

Fencing of tennis courts, children's and sports grounds

Fences, cages and aviaries for birds and animals

Shields for ventilation shafts
Having ordered a metal mesh netting from us, you can be sure that:
in the production of mesh, we guarantee the highest quality at each stage of its production

we deliver to all regions

we provide technical advice on packaging and take into account all your wishes

we provide discounts