НОВИНКА!
- Оптовая продажа отрезных и зачистных кругов
Подробнее>>
---
Проволока с ПВХ покрытием
Подробнее>>
---
В продаже появились:
- Технологические газы компании "Линде Газ"
Подробнее>>
---
- Комплектующие и расходники для сварки и металлообработки
Подробнее>>
---
- Оцинкованая проволка
Подробнее>>
Copper wire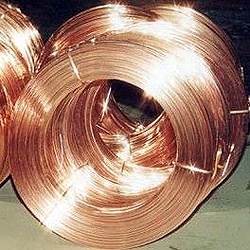 Hot or cold deformation are the main methods for producing copper wire. Products are made from almost pure copper (for example, the M1 copper grade contains about 0.01% and more impurities, while M3 does not exceed 0.5%). High technological effectiveness and reliability have predetermined widespread use in many industrial fields. Sale of copper wire is possible by bays and coils.
MM is soft copper. The wire from it is suitable for use in electrical engineering, windings, mounting and repair work.
MT is solid copper. It is used in works with electricity, the manufacture of cables, wires, conductors.
M1 - metal of the highest degree of purity. It contains few impurities, so it conducts electricity well. Rolled products from this alloy have the highest degree of quality.
M2 - technical copper. The wire made from it is used in pressure work.
Copper wire is an excellent conductor of energy. The use of copper reduces energy costs. The ductility of copper makes it possible to produce a thin wire that is suitable for use in electronic devices.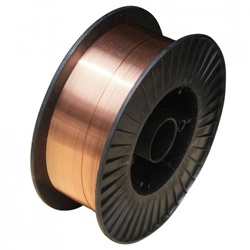 Advantages of copper wire over aluminum in high conductivity, fracture strength and efficiency. Under the condition of equal energy consumption, the cross section of the copper wire is chosen less than that of aluminum. The wire is corrosion resistant. Copper wire does not ignite, fireproof. It is easily welded, assembled and disassembled, repaired. It can be cut without special tools, soldered.
Using copper wire
Copper wire is versatile and suitable for use in various fields of activity. The wire is used:
In construction work, repair of premises and structures, decor;
For gardening and garden work;
As a fixing material;
For the subsequent manufacture of electrical products (windings, wires and others);
In the manufacture of fences, advertising, structures for the arrangement of the city and territories near the house;
For engineering industries, light and heavy industries, parts for mechanisms;
In the manufacture of conductors for various purposes.