НОВИНКА!
- Оптовая продажа отрезных и зачистных кругов
Подробнее>>
---
Проволока с ПВХ покрытием
Подробнее>>
---
В продаже появились:
- Технологические газы компании "Линде Газ"
Подробнее>>
---
- Комплектующие и расходники для сварки и металлообработки
Подробнее>>
---
- Оцинкованая проволка
Подробнее>>
Beekeeping wire, diameter 0.5 mm.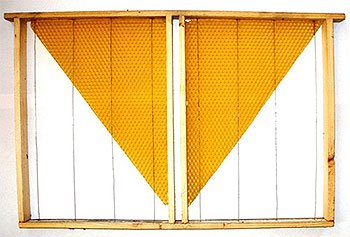 Designed to equip hive frames and attach wax to them. Made of light steel, low carbon general purpose wire. In order to make the steel wire softer, it undergoes additional heat treatment at the plant - it is annealed.
The wire is used to strengthen the wax, it is like a reinforcement, it gives strength to the frames when they are being built up, it supports and fastens the honeycombs so that they do not fall out of the frame.
The beekeeping wire is supplied on coils of 15 and 5 kg, wound in dense, not mixed up rows.