НОВИНКА!
- Оптовая продажа отрезных и зачистных кругов
Подробнее>>
---
Проволока с ПВХ покрытием
Подробнее>>
---
В продаже появились:
- Технологические газы компании "Линде Газ"
Подробнее>>
---
- Комплектующие и расходники для сварки и металлообработки
Подробнее>>
---
- Оцинкованая проволка
Подробнее>>
Aluminum wire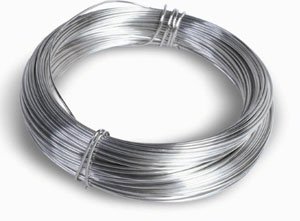 Compared to other types of similar products, aluminum wire has many advantages. The material is resistant to corrosion, so it is used where objects come in contact with water. Technical aluminum is easy to process. It has electrical and thermal conductivity. The metal is safe to use, as it meets the necessary sanitary requirements.
For welding parts made of aluminum and alloys based on it, an aluminum wire is used, with the help of which surfacing of workpieces made of this metal is also performed. All work using such a wire is carried out in a shielding gas medium, which is most often used argon. Aluminum welding wire, if it is selected correctly, is able to provide high quality and reliability of the formed weld, the stability of its mechanical characteristics.
The main consumers of aluminum wire are ship, aircraft, car, car and car manufacturing enterprises, as well as organizations involved in industrial and housing construction.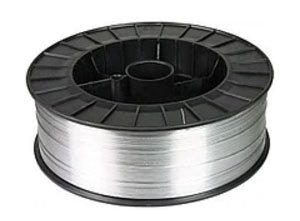 Aluminum wire for laying electrical networks is available with a round cross-section of various diameters. There are several main brands of aluminum wire:
soft (AM);
semi-solid (APT);
solid (AT);
solid increased strength (ATP).
Each of these types of wire has its own sphere of application, which is due to the properties of the product and the characteristics of the operation of electric networks.
Also, the wire is used for the manufacture of decorative items, souvenirs, jewelry, which can be separate things or part of the interior. Wire weaving is a modern form of creativity.
Long material has found application in landscape design, in the manufacture of arbors, benches, fences.
Aluminum wire has unique technical characteristics.
This is a multifunctional metal that helps to implement innovative projects in science and technology.